Cain Realty Group's Thanksgiving Pie Giveaway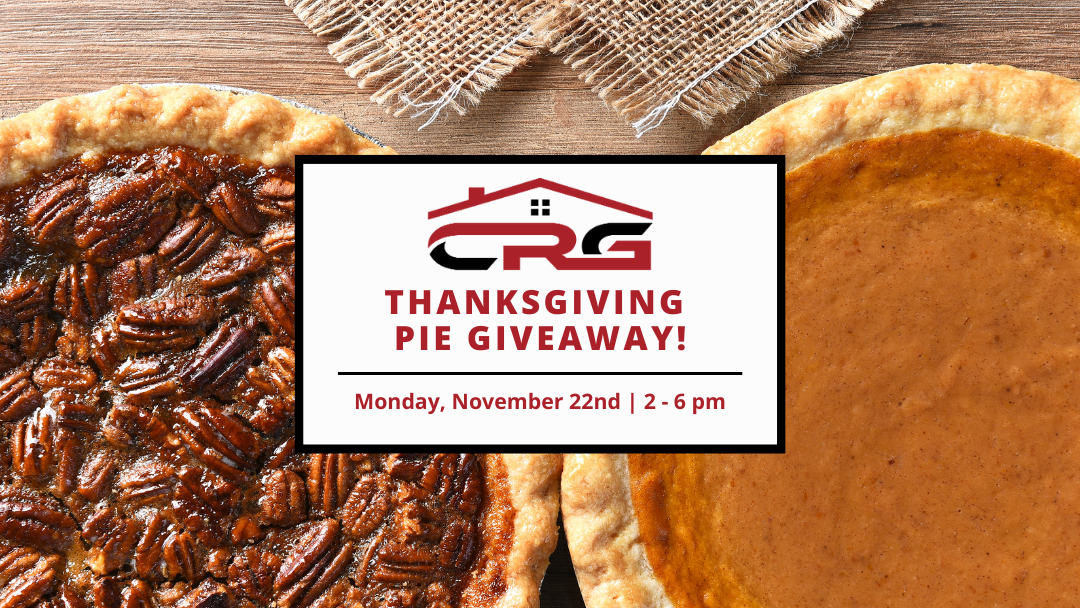 CRG has been giving out pies to their Travis Country friends, neighbors, and clients since 2011! The Thanksgiving holiday is a time to give thanks and to express gratitude, and to give away delicious pies to those that support us and that we care about in one of our favorite company events!

Simply sign up below to reserve your delicious pumpkin or pecan pie for pickup at our office on Monday, November 22nd, from 2 to 6 pm. Our office is located a few minutes from Travis Country, at 4010 Menchaca Road. We will also send a reminder email prior to the 22nd with our office address. We look forward to seeing you!
*Make sure to specify your preference for a pecan pie or pumpkin pie in the Questions box. You may skip past the Property Type and Interested In option...unless you are also interested in making a move!