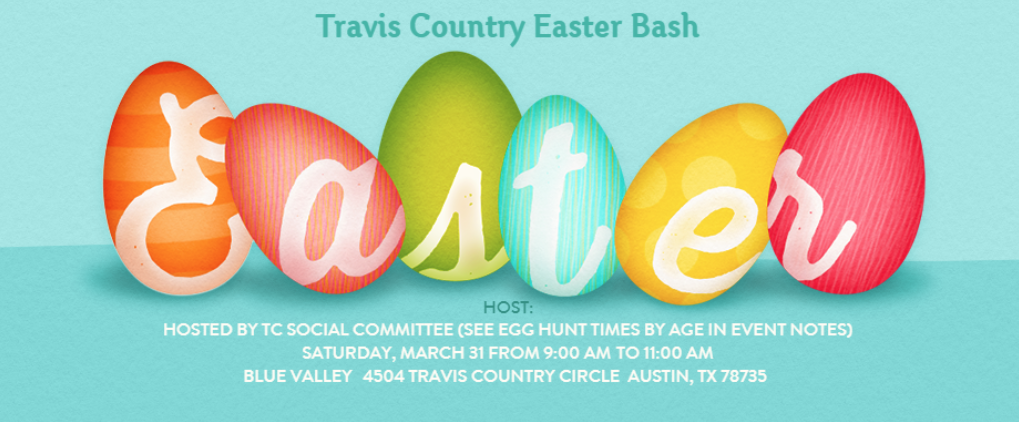 It's that time of year again! It's time for the Travis Country Easter Bash! We are excited to sponsor the petting zoo again this year and look forward to a day full of fun and celebration! The Easter Bash is one of our favorite Travis Country Events as we love getting to spend time with our TC neighbors. We'll see you there!
Enjoy:
Easter Egg Hunts by Age (see schedule below)
Petting Zoo
Balloon Animals
Breakfast & Coffee
Raffle
Egg Hunt Times:
9:15 am - 0-3 yrs old
9:30 am- 4-6 yrs old
9:45 am- 7-9 yrs old
10:00 am - 10+ yrs
...