Join the Travis Country Spring Bird Walk of 2017
Posted by Karen Phan on Wednesday, March 8, 2017 at 3:00 PM
By Karen Phan / March 8, 2017
Comment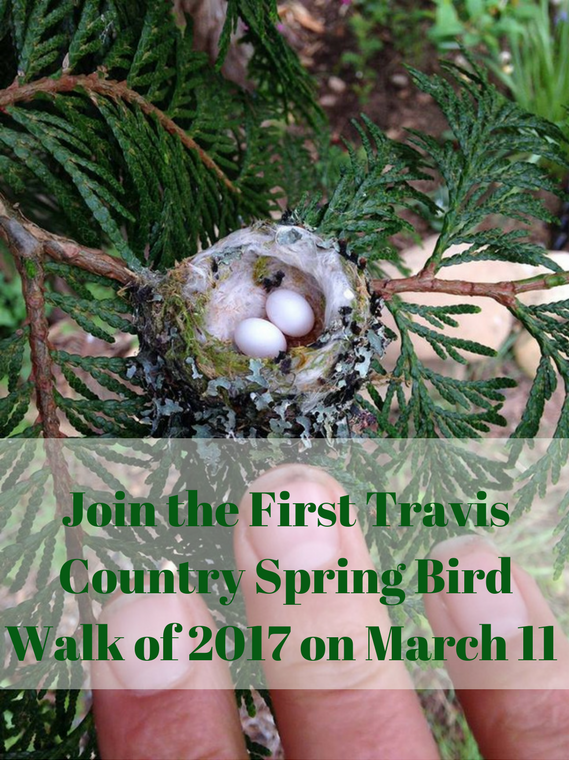 Join us as we kick off this year's Bird Walk season for 2017! We will be having this year's Travis Country Spring Bird Walk on Saturday, March 11. Attendees are required to be at the Blue Valley office by 7:30 a.m. sharp.
Weather forecasts in the area appear to be rainy, but the BIrd Walk will push through regardless, except if it rains on Saturday, 7:30 a.m. If it rains the night before, attendees are encouraged to come join the fun with their fun rubber boots on!
This is the perfect time to bond with family and friends as we appreciate the beauty of our community and its exquisite scenery and wildlife. See you there!
For more information about this event, you may access the official Facebook page managed by the Travis Country HOA.