8th Annual Apple Pie Giveaway!
Posted by Grace Theriot on Thursday, June 14, 2018 at 9:23 AM
By Grace Theriot / June 14, 2018
Comment
It is that time of year again, that's right, our 8th Annual 4th of July Apple Pie Giveaway is right around the corner! Since 2011, Cain Realty Group has proudly been giving out freshly baked apple pies to our amazing neighbors in Travis Country to commemorate the 4th of July. We believe nothing screams America more than a delicious piece of apple pie.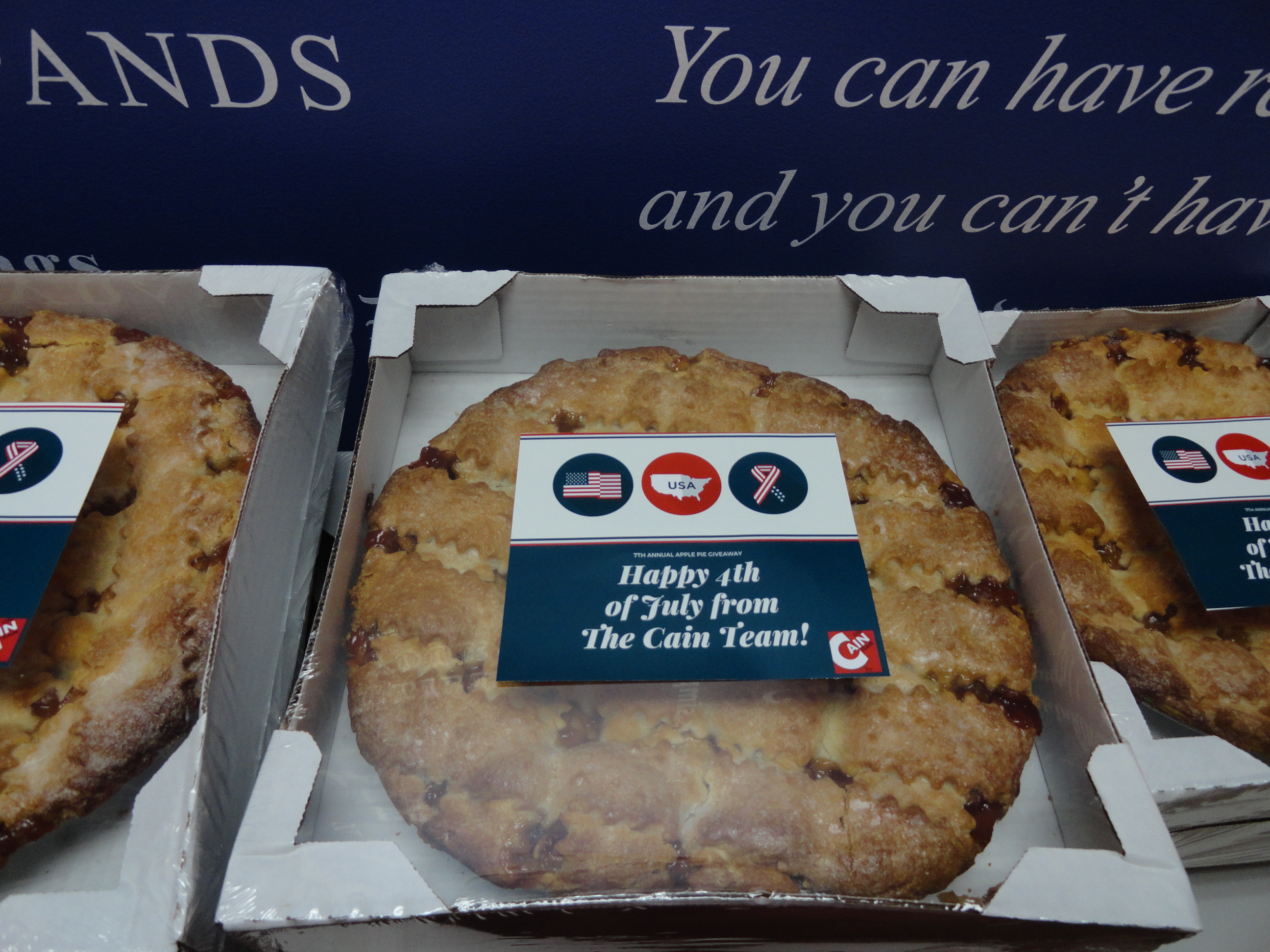 If you reside within the Travis Country neighborhood, click here to reserve your own apple pie. We will respond promptly with a confirmation email as well as instructions for picking up your pie from our office conveniently located just a few miles away.
We will take registrations until the morning of Friday, June 29th, so please hop on ASAP to sign up for some goodness. We look forward to seeing you and giving you a complimentary apple pie!
---
Here is a link to our office location. If your plans change after registering for an apple pie, please let us know. The team can only personally eat so many apple pies!